My Blog
Posts for: August, 2015
By Kirkland Smiles Dental Care
August 30, 2015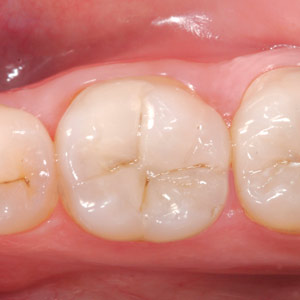 It takes a lot of skill, experience, talent and artistry to create tooth restorations that look so natural that no one can tell them apart from the originals. To do so requires understanding of the normal anatomy of a tooth as well as of the interactions of light and color.
How the anatomy of a tooth determines color
The color that we perceive when looking at a tooth results from the combined appearance of the tooth's center core (dentin layer) and its covering enamel. Going from the outside in, the enamel is made of tightly packed crystals of calcium, which cause it to be one of the hardest substances naturally produced by animals. The crystals are also responsible for a tooth's brilliance and translucence. The dentin is more like bone, a porous living tissue composed of microscopic tubes, interspersed with more calcium crystals. In the very center of the tooth is a central chamber containing the pulp and nerves.
Each of these layers has its own physical and optical properties. Since the enamel is translucent and the dentin is more opaque, most of the tooth's color comes from the dentin and is transmitted through the enamel layer. Factors that affect this transmission include the thickness and age of the enamel as well as external tooth whitening.
If the enamel is more translucent, more of the color of the dentin shows through. If it is more opaque, the enamel absorbs and reflects light so that less color is visible and the enamel looks brighter.
The language of color composition and reflected light
Color means the whole spectrum in the rainbow. The spectrum is made up of the three primary colors — red, blue, and green. When all are combined, they create white light.
Hue refers to the brightest forms of the colors. The color we perceive depends on the dominant wavelength of light that is reflected by an object.
Value refers to a color's lightness or darkness. A brighter color has a higher value.
Chroma is the amount of identifiable hue in a color. An achromatic color (without hue) appears gray.
Saturation is a measure of a color's intensity.
This terminology of color is used not only by dentists and dental technicians, but also by a wide range of artists. It implies expertise and understanding of how colors work, how they vary and change and affect one another.
Contact us today to schedule an appointment or to discuss your questions about bonding to repair chipped teeth. You can also learn more by reading the Dear Doctor article, "Artistic Repair of Front Teeth with Composite Resin."
By Kirkland Smiles Dental Care
August 15, 2015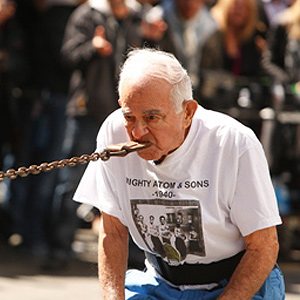 A recent episode of "America's Got Talent" featured an engaging 93-year-old strongman called The Mighty Atom Jr. The mature muscleman's stunt: moving a full-sized car (laden with his octogenarian "kid brother," his brother's wife, plus Atom's "lady friend") using just his teeth. Grinning for host Howie Mandel, Atom proudly told the TV audience that his teeth were all his own; then he grasped a leather strap in his mouth, and successfully pulled the car from a standstill.
We're pleased to see that the Atom has kept his natural teeth in good shape: He must have found time for brushing and flossing in between stunts. Needless to say, his "talent" isn't one we'd recommend trying at home. But aside from pulling vehicles, teeth can also be chipped or fractured by more mundane (yet still risky) activities — playing sports, nibbling on pencils, or biting too hard on ice. What can you do if that happens to your teeth?
Fortunately, we have a number of ways to repair cracked or chipped teeth. One of the easiest and fastest is cosmetic bonding with tooth-colored resins. Bonding can be used to fill in small chips, cracks and discolorations in the teeth. The bonding material is a high-tech mixture of plastic and glass components that's extremely lifelike, and can last for several years. Plus, it's a procedure that can be done right in the office, with minimal preparation or discomfort. However, it may not be suitable for larger chips, and it isn't the longest-lasting type of restoration.
When more of the tooth structure is missing, a crown (or cap) might be needed to restore the tooth's appearance and function. This involves creating a replacement for the entire visible part of the tooth in a dental lab — or in some cases, right in the office. It typically involves making a model of the damaged tooth and its neighbors, then fabricating a replica, which will fit perfectly into the bite. Finally, the replacement crown is permanently cemented to the damaged tooth. A crown replacement can last for many years if the tooth's roots are in good shape. But what if the roots have been dislodged?
In some cases it's possible to re-implant a tooth that has been knocked out — especially if it has been carefully preserved, and receives immediate professional attention. But if a tooth can't be saved (due to a deeply fractured root, for example) a dental implant offers today's best option for tooth replacement. This procedure has a success rate of over 95 percent, and gives you a natural looking replacement tooth that can last for the rest of your life.
So what have we learned? If you take care of your teeth, like strongman Atom, they can last a long time — but if you need to move your car, go get the keys.
If you would like more information about tooth restoration, please contact us or schedule an appointment for a consultation. You can learn more by reading the Dear Doctor magazine article "Crowns & Bridgework."