My Blog
Posts for: April, 2013
By Kirkland Smiles Dental Care
April 20, 2013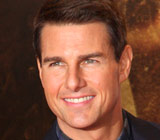 It's no surprise that plenty of teenagers go in for an orthodontic evaluation and come out wearing braces. But sometimes, an observant orthodontist may notice that an adult's smile could use a little bit of improvement, too. Even an adult like — Tom Cruise?
That's exactly what happened to the star of Top Gun, Rain Man and the Mission Impossible franchise. Cruise, then 39, was taking one of his children for orthodontic work when it was pointed out that the leading man's teeth were also out of alignment. So he opted for braces too.
"Yes, Tom Cruise has braces," said his publicist when the star appeared, sporting his new orthodontic appliances. "To him, it's no big deal." Cruise chose to get the relatively inconspicuous ceramic type, with only a thin wire visible in front of his teeth. He wore them for about a year and a half, having them temporarily removed when it was time to make a movie.
Ceramic braces are a popular choice among adult orthodontic patients, many of whom find that less noticeable orthodontic appliances fit in better with their personal or professional lifestyle. Clear aligners also provide a virtually invisible option. We can help you decide which appliance would best meet your needs. But the first step is a thorough evaluation of your periodontal health.
Is it Risky Business to get braces as an older adult? Not usually — but if you do show signs of periodontal disease, which is more prevalent in adults than teens, it's important to bring it under control before beginning your orthodontic treatment. There are also a few medical conditions, such as heart-valve disease, severe uncontrolled diabetes, and leukemia, which might preclude treatment.
For most people, however, orthodontics offers a great way to improve your appearance and boost your self-confidence — even if you're not a movie star. It is estimated that three-quarters of adults have some form of orthodontic problem; and studies have shown that orthodontic treatment can enhance an adult's career opportunities and social life.
So, if you're looking for a better smile at any age, don't hesitate to contact us or schedule an appointment to discuss your treatment options. You can learn more in the Dear Doctor magazine article "Orthodontics For The Older Adult."
By Kirkland Smiles Dental Care
April 05, 2013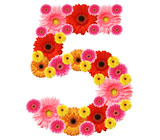 Young children are like sponges, soaking up patterns of behavior they will later apply in many circumstances throughout life. In this learning process, they often look to family members for guidance. Some good habits, like saying "please" and "thank you," can be taught verbally. Others are best learned by example.
Developing good habits early will benefit your children for a lifetime — especially where their health is concerned. Fortunately, it isn't hard to instill good oral hygiene behavior in a young child; for example, most all children are successfully taught to brush their teeth at an early age. What follows are some tips that might not be as obvious, but will help your children build healthy routines for maintaining optimum oral hygiene.
1) Teach your children how to check the cleanliness of their own teeth.
How? By running their tongue over the tooth surfaces! If the teeth feel nice and smooth, they're likely to be clean, too. Remember to give kids a soft brush, and tell them to use gentle strokes in brushing.
2) Avoid transferring your own oral bacteria to your children.
Children aren't born with decay-producing bacteria — they get them from others! That's why sharing baby's spoon or licking a pacifier clean aren't really good ideas. (Neither is pre-chewing a baby's food, despite what some birds and celebrities do. Trust us on this.)
3) Set an example of healthy eating habits for your children.
Follow common-sense guidelines (like those in www.choosemyplate.gov) for maintaining a balanced diet, eating plenty of vegetables and whole grains, drinking lots of water and getting moderate exercise.
4) Limit sugary treats to mealtimes, not snack times — if you allow them at all.
Oral bacteria utilize sugar for energy and when they metabolize it, they produce harmful acids. These acids attack the teeth and cause decay. The more sugar, the higher potential for stronger acids. Saliva helps neutralize these acids — but not if sugar is constantly present in the mouth. Try to limit sugary treats to mealtimes, and serve a healthier snack between meals.
5) Encourage your children to stop sucking thumbs and pacifiers by age 3.
Thumb sucking is a normal, comforting habit that may begin in the womb. Most kids stop on their own between ages 2 and 4. But long-term sucking on fingers or a pacifier can lead to tooth and jaw-development problems. We can help you find ways to gently encourage children to stop when it's time.
If you would like more information about instilling good oral hygiene habits in children, please contact us or schedule an appointment for a consultation. You can also learn more about this topic by reading the Dear Doctor magazine article "How to Help Your Child Develop the Best Habits for Oral Health."