My Blog
Posts for: January, 2013
By Kirkland Smiles Dental Care
January 15, 2013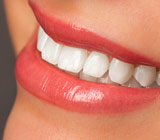 Whitening your teeth is an easy way for most people to achieve a brighter, more appealing smile. And for older adults, it can also contribute to a more youthful appearance. We are often asked how our tooth whitening products and services stack up when compared to the many over-the-counter (OTC) products available at discount and drug stores. The following are some key facts to understand about teeth whitening so that you can receive the results you want.
What is the real difference between professional products and ones I can buy over-the-counter?
Whether you purchase over-the-counter whitening strips, toothpaste, mouthrinses, or "paint on" tooth whitening products, you are basically receiving the same product, but with a lower concentration of carbamide peroxide, the chemical responsible for teeth whitening. And while some of the products may contain a slightly higher concentration of this solution, they all are under strict governmental guidelines for ensuring you experience little to no side-effects as long as you follow the instructions. However, with our bleaching products and services, you are under the care of a trained professional and thus can receive much higher concentrations without compromising your health or the health of your teeth. This fact means that under our care you can achieve more dramatic results faster.
How long will the results last?
Bleaching is not a permanent solution; thus, your results will diminish over a six-month to one year period of time. However, it doesn't take much to touch up or maintain your white smile in a single visit, or with custom-made whitening trays that we can provide for home use. You can also keep your brighter smile a little longer by avoiding food that stains your teeth. And when drinking coffee, tea, cola, wine and other drinks like these, sip them using a straw so that they are less likely to discolor your teeth.
Is bleaching safe for my teeth?
We pride ourselves on providing and promoting optimal oral healthcare and thus would never offer any products or services that are unsafe. Additionally, there are numerous studies supporting the overall safety of whitening your teeth. We are careful to avoid sensitivity, which is an occasional side effect of intensive bleaching, and we suggest protecting the teeth with fluoride.
Want to learn more?
Contact us today to discuss your questions or to schedule an appointment. You can also learn more by reading the Dear Doctor article, "Teeth Whitening: Brighter, Lighter, Whiter...."
By Kirkland Smiles Dental Care
January 05, 2013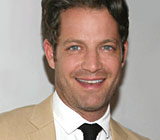 As a successful author, interior design guru (with 127 makeovers in eight years on The Oprah Winfrey Show), and host of his own television program, The Nate Berkus Show, Nate Berkus understands the important role a beautiful smile plays in one's life and career. In a recent interview with Dear Doctor magazine, Nate discussed his oral health history. Berkus credits his all natural smile — no cosmetic dentistry here — to the treatments he received as a child from his dentist. "I'm grateful for having been given fluoride treatments and sealants as a child." He then added that, "healthy habits should start at a young age."
Dental sealants are important because they help protect developing young teeth until the enamel has matured. Without dental sealants, the newly erupted immature enamel of teeth is more permeable, meaning that the acids produced by bacteria in the mouth can damage these teeth more easily. This makes the teeth less resistant and thus more susceptible to tooth decay.
Regardless of how much your children brush their teeth, the reality is that toothbrush bristles cannot reach down to clean out the crevices found in the deep grooves ("pits and fissures") of teeth. And if not removed, the bacteria found in these grooves produce decay-causing acids as a byproduct of metabolizing sugar. However, when sealants are used in combination with fluoride, good hygiene and nutrition (including lower sugar consumption), the odds of having tooth decay is dramatically reduced.
We refer to dental sealants as "pit and fissure" sealants because they protect the grooves found in the top of back teeth and the back of front teeth. Sealants also may reduce the need for subsequent treatments as your child grows older — just as it did for Nate Berkus. For these reasons, sealants are definitely something that all parents and caregivers should consider for their young children.
To learn more about dental sealants, contact us today to schedule an appointment so that we can conduct a thorough examination, discuss any questions you have as well as what treatment options will be best for you or your child. Or to learn more about sealants now, you can continue reading the Dear Doctor magazine article "Sealants for Children." And to read the entire interview with Nate Berkus, please see the Dear Doctor magazine article "Nate Berkus."