My Blog
Posts for: October, 2012
By Kirkland Smiles Dental Care
October 17, 2012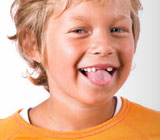 Losing a baby tooth is an important milestone in a child's life. Be sure to take a photo of that toothless smile — it will be something you treasure as your child grows up.
You may be wondering what is really happening when a baby tooth becomes loose and eventually falls or is pulled out. Read on for some answers.
What are baby teeth?
An infant's teeth begin to form before birth, by the fifth to sixth week after conception. When the baby is born, 20 primary (baby) teeth are almost completely formed inside the jaws. These first teeth, also called deciduous teeth, begin to erupt through the gums at about the time the baby begins to eat solid food. The front teeth (incisors) are usually the first to come in, at age six months to a year.
Why are they called deciduous teeth?
Deciduous means "falling off at maturity." The same term refers to trees that lose their leaves every fall. In many mammals, including humans, it refers to the first teeth, which need to come out to make room for the larger permanent teeth to come in.
What causes the deciduous teeth to become loose?
While your child is using his primary teeth to bite and chew, his adult (permanent) teeth are quietly growing inside his jawbone. Starting with tooth "germs" (the word comes from germination, meaning the start of growth), the top part of each tooth, called the crown, grows first. Then the bottom part, or root, begins to grow and elongate. As the roots develop and the permanent teeth take up more room in the child's jaw, they begin to push against the baby teeth. This causes the roots of the baby teeth to melt away or resorb. Eventually little or nothing is left to hold the baby teeth inside the child's gums, they become wiggly, and finally they can easily be pulled out. This may leave a little bleeding gum tissue that quickly heals.
What should you watch for in the transition from primary to permanent teeth?
As the permanent teeth erupt (push through the gums and become visible), you may notice that they are too crowded, have too much space between them, or are crooked. It's a good idea to have an orthodontic (from ortho, meaning straight and dont, meaning tooth) evaluation at age five to seven. Watch to see that the baby teeth are lost in the right sequence. If one is lost prematurely, for example from decay, make sure that the space that it occupied is maintained to make room for the adult tooth that will replace it. We can help you with this.
Contact us today to schedule an appointment to discuss whether your child's baby teeth are being lost in the right sequence and if the adult teeth are coming in correctly. For more information see the Dear Doctor magazine article "Losing a Baby Tooth."
By Kirkland Smiles Dental Care
October 01, 2012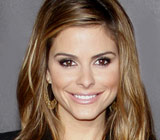 Maria Menounos, an independent filmmaker, actress, and co-host of daily entertainment news program Extra, learned at an early age about the importance of maintaining good general and dental health when her father, Constantinos, a Greek immigrant, was diagnosed with type 1 diabetes. As a result, her parents made sure the family consumed a diet filled with fresh fruits and vegetables, many of which they produced themselves. Maria and her family also consumed little-to-no junk food.
Menounos is still committed to helping those with diabetes. In fact, because she saw first hand the power of communication in the lives of diabetes patients and their families, Menounos is an avid ambassador for the American Diabetes Association.
Maria's experience with diabetes is one that she shares with millions of people worldwide. And if you or someone you care about is suffering from this disease, it's important to be aware of the connection between diabetes and oral health. Recent research has shown a link between two chronic inflammatory conditions: periodontal (gum) disease and diabetes. Evidence consistently reveals that diabetes is a risk factor for increased severity of periodontal disease and conversely, periodontitis is a risk factor for worsening blood glucose control in patients with diabetes and may also increase the risk of diabetic complications. Periodontal inflammation is also associated with an elevated systemic (general body) inflammatory state and an increased risk of major cardiovascular ("cardio" – heart; "vascular" – blood vessel) events such as heart attack, stroke, adverse pregnancy outcomes (e.g., low birth weight and preterm births) and altered blood sugar control in people with diabetes.
If you are interested in learning more about periodontal disease, you can continue reading the Dear Doctor magazine article "Diabetes & Periodontal Disease." Or, if you are diabetic and fear you may have periodontal disease, you can contact us today to schedule an appointment so that we can conduct a thorough examination. During this private consultation, we will also discuss any questions you have as well as what treatment options will be best for you. And to read the entire interview with Maria, please see the Dear Doctor magazine article "Maria Menounos."