My Blog
Posts for tag: bonding
By Kirkland Smiles Dental Care
October 29, 2018
Do you look in the mirror and think, "My smile would be perfect if that tooth wasn't chipped and discolored."? Luckily, your Kirkland, WA, cosmetic dentist, Dr. Bernard Pak offers a variety of services that can enhance your smile.
Bonding offers an excellent option for many cosmetic issues
Whether you want to repair a chip, cover a discolored tooth, improve a tooth's shape, or hide imperfections such as minor cracks, dental bonding can do it! Your Kirkland dentist applies soft composite resin to your tooth before bonding the material to your enamel with a curing light. Bonding is a simple procedure and also one of the least expensive cosmetic dentistry options.
Veneers keep common tooth problems under wraps
Thin veneers are designed to hide issues that detract from your smile, such as chips, cracks, uneven surfaces and discolorations. Because the thin shells are attached to only the fronts of your teeth, they don't require extensive preparation. In fact, your dentist will only need to remove a very small amount of tooth enamel to ensure that the veneers fit well. Translucent porcelain veneers look like tooth enamel and are available in many shades of white. If you're covering a chip or discoloration, you'll probably want to match the color of surrounding teeth, however, when overall whitening is your goal, it makes sense to choose a shade significantly lighter in order to brighten your smile.
Whitening offers a quick, easy smile transformation
Most of us notice a little yellowing over the years. Stains from foods, beverages, and the overall passage of time may dull your smile, but it doesn't have to stay that way. Professional teeth whitening can lighten your teeth by several shades, leading to a completely revitalized smile.
Your Kirkland dentist uses hydrogen peroxide gel to break apart stain-causing pigments that collect in microscopic openings in your tooth enamel. Teeth whitening results generally last about two to three years, although you can keep your teeth looking whiter for longer if you avoid substances that tend to stain teeth, such as coffee, tea, cola, berries, soy sauce, sports drinks, and brightly colored candy.
Intrigued? Call today!
Are you ready to improve your smile? Call Kirkland, WA, cosmetic dentist, Dr. Bernard Pak at (425) 893-9500 to schedule your appointment.
By Kirkland Smiles Dental Care
November 11, 2014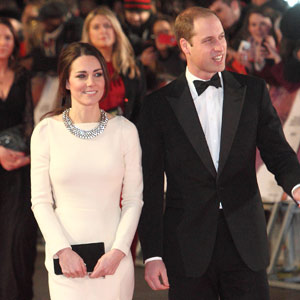 So you're tearing up the dance floor at a friend's wedding, when all of a sudden one of your pals lands an accidental blow to your face — chipping out part of your front tooth, which lands right on the floorboards! Meanwhile, your wife (who is nine months pregnant) is expecting you home in one piece, and you may have to pose for a picture with the baby at any moment. What will you do now?
Take a tip from Prince William of England. According to the British tabloid The Daily Mail, the future king found himself in just this situation in 2013. His solution: Pay a late-night visit to a discreet dentist and get it fixed up — then stay calm and carry on!
Actually, dental emergencies of this type are fairly common. While nobody at the palace is saying exactly what was done for the damaged tooth, there are several ways to remedy this dental dilemma.
If the broken part is relatively small, chances are the tooth can be repaired by bonding with composite resin. In this process, tooth-colored material is used to replace the damaged, chipped or discolored region. Composite resin is a super-strong mixture of plastic and glass components that not only looks quite natural, but bonds tightly to the natural tooth structure. Best of all, the bonding procedure can usually be accomplished in just one visit to the dental office — there's no lab work involved. And while it won't last forever, a bonded tooth should hold up well for at least several years with only routine dental care.
If a larger piece of the tooth is broken off and recovered, it is sometimes possible to reattach it via bonding. However, for more serious damage — like a severely fractured or broken tooth — a crown (cap) may be required. In this restoration process, the entire visible portion of the tooth may be capped with a sturdy covering made of porcelain, gold, or porcelain fused to a gold metal alloy.
A crown restoration is more involved than bonding. It begins with making a 3-D model of the damaged tooth and its neighbors. From this model, a tooth replica will be fabricated by a skilled technician; it will match the existing teeth closely and fit into the bite perfectly. Next, the damaged tooth will be prepared, and the crown will be securely attached to it. Crown restorations are strong, lifelike and permanent.
Was the future king "crowned" — or was his tooth bonded? We may never know for sure. But it's good to know that even if we'll never be royals, we still have several options for fixing a damaged tooth. If you would like more information, please contact us or schedule an appointment for a consultation. You can learn more by reading the Dear Doctor magazine articles "Repairing Chipped Teeth" and "Crowns and Bridgework."
By Kirkland Smiles Dental Care
November 19, 2012
Nearly every parent and caregiver has experienced that almost instantaneous sick feeling when they see that their child has been injured, especially when it is an injury to the mouth and teeth. For some, it is just a bloody lip; however, if the accident chipped a tooth, then you may have a completely different situation on your hands. If the nerve of the tooth has not been damaged, you needn't worry too much — a composite (plastic) tooth-colored restoration that is actually bonded to the tooth is an ideal material for repairing most broken or chipped teeth. See us as soon as possible to assess the extent of injury, so that proper and appropriate action can be taken.
An additional reason why bonding with composite resin may be the ideal choice for repairing a child's chipped tooth is that it can be custom created in virtually any shade so that it perfectly matches the damaged tooth and the surrounding teeth. It is also far less expensive than a crown, an important factor to consider when repairing a primary (baby) tooth that will eventually fall out to make room for a permanent tooth. If the injury is to a permanent tooth, a composite resin still may be ideal to use as a restoration until your child or teenager has stopped growing or playing contact sports. This is because your teenager may be too young for a more permanent restoration such as a crown or porcelain veneer.
An important, proactive step you can take to be prepared for the next time your child has a dental injury is to download Dear Doctor's Field-side Pocket Guide for Dental Injuries. This handy, quick reference guide is a must have for athletes, parents, caregivers, teachers, coaches or anyone who is often in an environment where a mouth injury is likely to occur. Knowing what to do and how quickly you must respond can make the critical difference between saving and losing a tooth.